Skellefteċ Kraft -Sweden Ladies International
Picture Gallery
---
A view over the Playing Hall.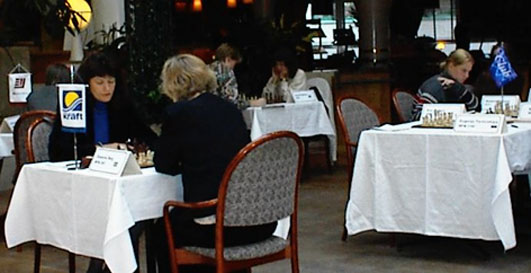 From the left: WIM Ilze Rubene vs. WFM Susanne Berg.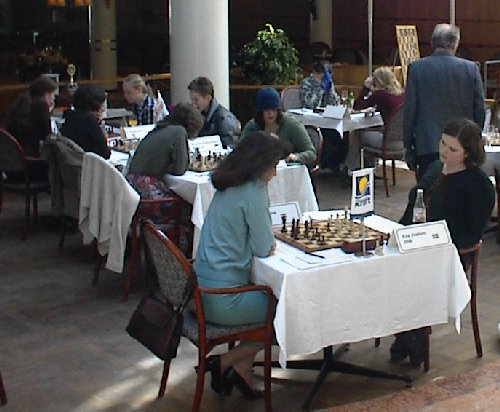 Hey! Thats what I call a cool hat!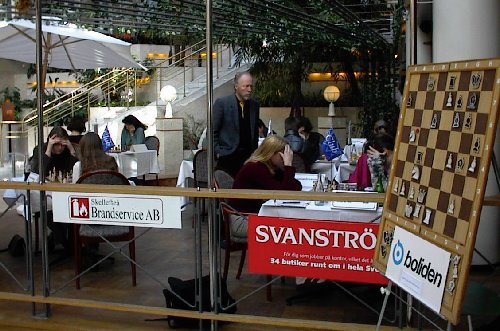 Another view over the players.
Everybody is in deep concentration.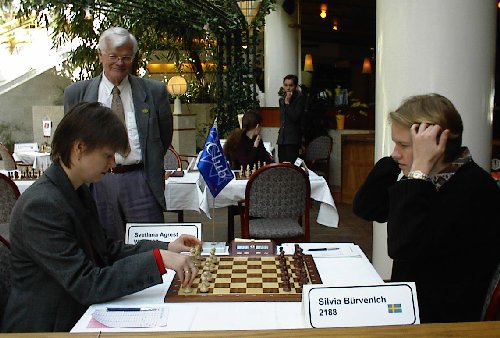 WIM Svetlana Agrest and Silvia Bürvenich, both from Sweden.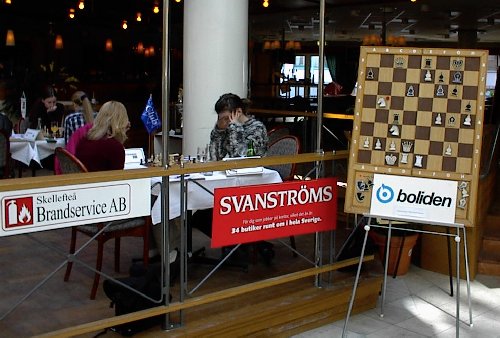 Susanne Ericsson and WIM Victoria Johansson, both from Sweden.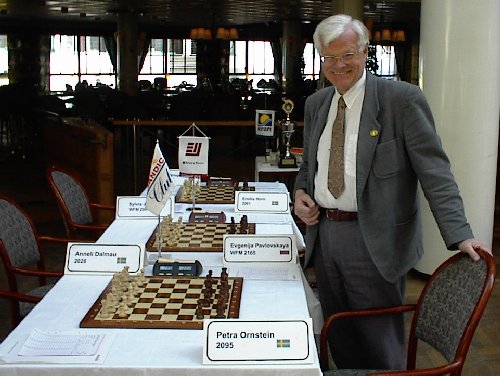 IA Ulf Norevall is the Chief Arbiter of Skellefteċ International Chess Festival.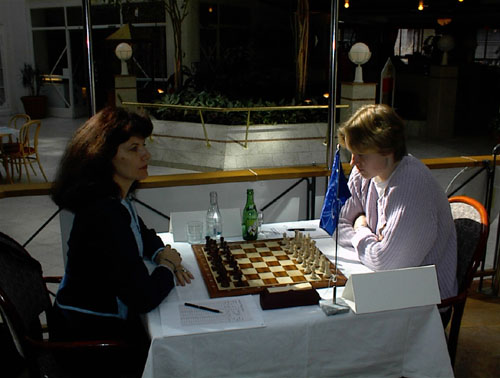 Ilze Rubene vs. Silvia Bürvenich.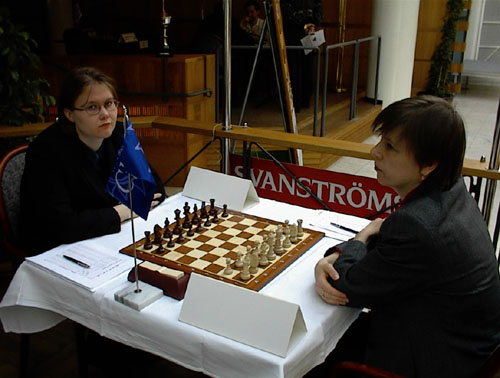 Johanna Paasikangas-Tella and Svetlana Agrest.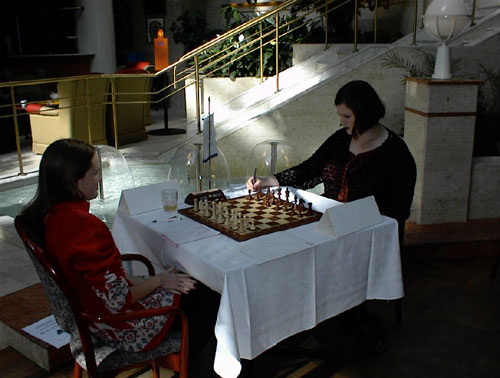 Christine Andersson versus Eva Jiretorn.
Back